National Council of Juvenile and Family Court Judges' Annual Conference
NCJFCJ is one of the largest and oldest judicial organizations in the nation, serving an estimated 30,000 professionals in domestic relations, and the juvenile and family justice system. cFive is pleased to exhibit at their annual conference and meet these dynamic individuals.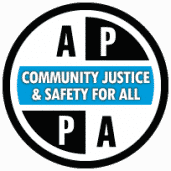 American Probation and Parole Association 2018 Annual Training Institute
cFive Solutions is proud to be a Corporate Sponsor of the American Probation and Parole Association. We'll be attending the 2018 Annual Training Institute and hope to meet you there.
We are excited to be announcing the 2018 #Catalyst4Change Award winner at APPA in Philly!