2019 #Catalyst4Change Finalist
DOUG JAYE
Lee County Probation
Fort Meyers, Florida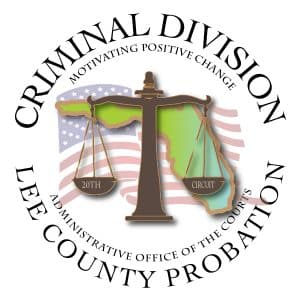 Lee County Probation (Florida) implemented a series of targeted programs to achieve remarkable outcomes that include reductions in both recidivism and new law violations over 15-percent, along with significant client gains. Fueled by a desire to make the community safer and positively impact the lives of probationers and their families, the change was championed by Doug Jaye, Deputy Director of the County's Criminal Division. His vision to introduce a series of new, cutting-edge approaches and evidence-based practices to probation supervision at Lee County was the catalyst for change.
Since the implementation of these changes, the probation department success rate averaged 62-percent, with oversight of collecting an estimated $1,303,879 in probation supervision fees, $88, 659 in victim restitution and $2,220,000 in fines (in one fiscal year). These numbers illustrate that successful supervision not only has the ability to increase public safety, but can be done in a manner that delivers significant taxpayer cost savings.
First Step, Manageable Caseloads
With a focus on the department's primary goal to most effectively and efficiently manage caseloads, identifying optimal caseload ratios was paramount. As Lee County Probation Officers managed caseloads nearly twice the size of others across the state, Mr. Jaye realized that in order to enhance the level of supervision and ensure meaningful contact with probationers the Probation Department would need to reduce the average caseload ratios. With an estimated 2,771 probationers at the time, this was a huge undertaking.
Mr. Jaye analyzed the current ratios at 1:241 for general population caseloads, with a ratio of 1:117 for intensive supervision. In researching other Florida jurisdictions, it was evident to Mr. Jaye that this was not an ideal or even a feasible ratio, seeing 1:130 in other jurisdictions. As a member of the County's Differentiated Case Supervision committee, he advocated for an additional probation officer in addition to managing by risk level with varying supervision plans.
Second, Build a Better Case Plan
As a member of the County's Differentiated Case Supervision committee, Mr. Jaye helped to create case management and calendar protocols, and forms associated with a new Differentiated Case Supervision Plan (DCS). Most importantly, he promoted the plan to officers and was able to successfully obtain their buy in. The new plan fulfilled the mission of the department by focusing on the specific needs of each probationer rather than the associated charge, promoting positive behavioral client change and supporting community safety.
Third, Implement Tools for Success
The department requested technical assistance from the US Department of Justice, Bureau of Justice Assistance, to assess department needs related to implementation of evidenced-based practices. With the implementation of the new DCS plan, and assistance from the Carey Group, the department launched the use of six different skill building worksheets and a needs assessment. Along with the DCS Plan, Mr. Jaye conducted research and submitted a proposal to focus on reducing offender risk, which when implemented provides the framework to reduce new crime incidents and improve public safety.
Mr. Jaye understood the cautions of over-supervising low risk probationers causing potential negative impact and failure, so he helped develop a systematic approach to assessing risk at the initial stage of intake and a case supervision plan to match the risk. The supervision moved towards focusing on criminogenic needs and prioritized efforts to address the same. He provided oversight to nineteen probation staff members on use of the tool and how to apply it practically when supervising a caseload.
Finally, Empower the Team
Through a Substance Abuse and Mental Health Services Administration (SAMSHA) grant on motivational interviewing, the County launched a comprehensive training program to ensure that their interview technique aligns with evidence-based practices. Training provided Officers effective tools to handle resistance and realign the responsibility for behavior change to defendants. Mr. Jaye was instrumental in the implementation, training and continued support of officers utilizing motivational interviewing techniques in the probation department. He has led by example, demonstrating positive examples, utilizing role playing exercises for staff to further train and routinely reminding staff of the goals to help motivate probationers.
Through the BJA assistance, officers were also trained on skill building techniques in order to motivate positive behavioral change. Training began with an overview of evidence- based practices, emphasizing on risk, need, responsivity and intervention. Advanced training helped equip officers with knowledge around cognitive tools to support effective interactions.
Results
Doug Jaye's commitment to introduce a series of innovative, effective programs and evidence-based practices to probation supervision at Lee County has helped raise the bar in Lee County, empowered enhanced supervision, changed the lives of those under supervision, and netted extensive community support and cost savings.
Statistics
Department Success Rate:
During fiscal year 2016-2017 the success rate was 56-percent
In fiscal year 2017-2018 it increased to 59-percent
Year to Date 2019, has increased to 61-percent
Recidivism Rate:
Fiscal year 2017-2018 was 44-percent
Year to date 2019 28-percent
New Law Violations: a reduction of 16-percent of new law violations
–In 2017, the Lee County Probation Department was assessed by the Florida Corrections Accreditation Commission as one of the first probation departments to become accredited in the State of Florida.
–Mr. Jaye provides oversight on the supervision and case management support to thirteen judges assigned to the criminal division in Lee County, 20th Judicial Circuit.