2019 #Catalyst4Change Award Winner
ROBERT BARNETT
Orange County Corrections Department
Orlando, Florida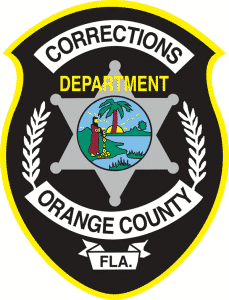 Robert Barnett, Community Corrections Officer at the Orange County Corrections Department, oversees the Inmate Construction Program to provide inmates with valuable skills for employment upon release, and a new lease on life. Launched three years ago, Robert understood the critical role immediate access to employment plays in reducing recidivism and how the Orange County Corrections Department could do something about it. With a vision to help offer inmates employable skills and provide them a career path the team worked with Valencia College to create a six-week construction curriculum.
Foundation for Long-Term Success
In addition to teaching valuable skills and providing hands-on construction experience, students in the program receive several certifications that will give them an advantage in the job market. As students complete the course, they receive a Valencia College Student ID that grants them free LYNX transportation for one year, a certificate of completion and three college credits towards an Associate of Science degree in Building Construction Technology.
During the program students gain construction experience working on wide range of large-and small-scale construction projects. Larger builds include house framing and work on prototype house and apartment projects. The curriculum incorporates building a wide variety of projects ranging from bookshelves and handicap accessible picnic tables to K9 skill training boxes. Many of the items created during the program are used within the jail facility, while others are made specifically to meet the needs of non-profit organizations throughout the area. Each class selects a service project as a form of reparation for the community. So, in addition to teaching valuable construction skills the program paves the way for helping students recognize the value of supporting their community.
Proven Track Record
Thirteen classes have graduated the program through August 2019. The program has graduated 242 students (20 females, 222 males), with over 67-percent securing full-time employment. However, if you ask many of the participants about the benefits of the program, they will tell you the intangible benefits like developing accountability, pride in accomplishing a goal and making their family proud are just as important as developing an employable skill.
More About the Program
Of the program's 204 graduates:
• 136 have secured full-time employment (67-percent)
-13 females (68-percent)
-123 males (66-percent)
• 113 are employed in the construction field
Certifications received during the program include:
• National Center for Construction Education and Research (NCCER)
• Maintenance of Traffic
• First Aid/CPR
• OSHA10
Community projects have included picnic tables for Pathways Center for the Mentally Ill, along with an array of furniture built for assisted living facilities, an organization that provides transitional housing for kids aging out of the foster care system and the Mustard Seed which provides household items to needy families.
Completed Projects include: Inmate mattress carts, work benches, saw tables, book shelves, octagon-shaped picnic tables, handicap accessible picnic tables, mattress sewing tables, bunk beds, dining room tables with pub benches, coffee tables, Adirondack chairs, storage shelving, house framing, K-9 skill training boxes, TV stands, as well as a 1-bedroom house and 2 apartments built for training purposes.